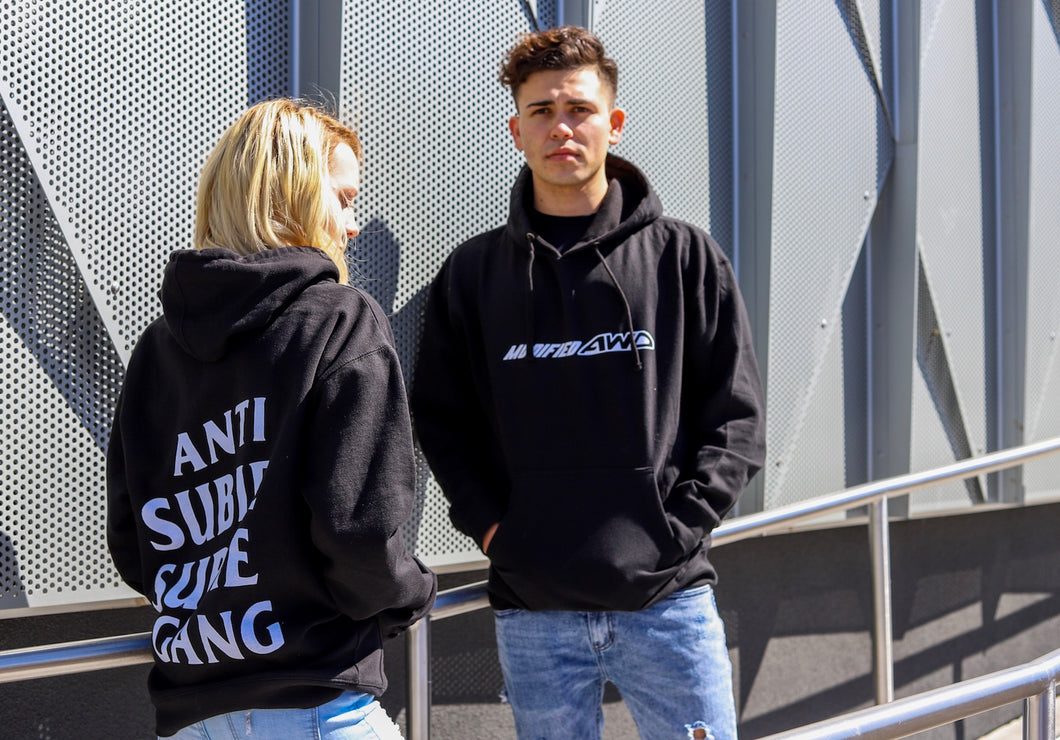 ANTI SUBIE SUBIE GANG HOODIE
Regular price $59.00 Sale
Subies are awesome! The people you meet owning a Subie are awesome, the adventures, the meets, the noises, the BOOST... ALL AWESOME!
Whats not awesome? Blowing up your 10k mile sti, plumes of white smoke blinding all drivers behind you, being stranded on the side of the highway after some 6 gear pulls.
We get it. Thats why we made this hoodie to show the complicated, love-hate relationship that comes with these beautiful machines.